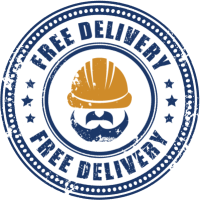 To make your life a little easier — we offer FREE SHIPPING on orders of $50 or more. Once we process your order, we'll ship it out to you via FedEx Ground®. Depending on your location, you should receive it in about 3 to 8 business days.
SHIPPING POLICY
We ship online purchases to addresses in all 50 United States only. For international orders, please call 1-844-605-5900. Free shipping does not apply to orders outside the United States.
NOTICE: Due to the COVID-19 pandemic, shipping may take a little longer than usual. We apologize for the inconvenience.